ATTENTION VOLUNTEERS! GET YOUR FREE REGISTRATION TO SBC RIGHT HERE
Volunteer Sign-ups are OPEN through the SignUpGenius link below! Please review this page before proceeding.

You can get a FREE Full Conference registration to SBC by volunteering at the conference! If your company cannot support your registration financially, a great way to get to the conference is to volunteer some hours (8 hours minimum) at the event! Various opportunities are available, from helping at registration to serving as a session room monitor. This is also a great way to make connections. Here's how it works:
You must be an SAME member to volunteer.
Check out the volunteer opportunities available HERE and sign-up for the ones that work with your schedule and interest you. Make sure to consult the Schedule of activities at SBC and also your other obligations, to avoid conflicts. Please remember, opportunities are limited. By signing-up, you are committing to fulfilling that role. Remember that you are removing an opportunity for someone else.
A follow-up email with more information will be sent to you within a few days after you sign-up to volunteer, to include a code to redeem for 75% off your registration (must meet the minimum requirement of 8 hours). Once your hours are completed, we will refund you the remaining 25% paid, after the conference.
DO NOT register to attend the conference until you have received the confirmation email with the discount code.
Earn a FREE registration when you sign up for 8 hours of volunteer time. To earn a free registration, you MUST sign up for and complete at least 8 hours of volunteer time. Discounts for less volunteer hours will not be given.

Volunteers who do not fulfill their 8 hours of volunteer time will owe the full registration fee.

Volunteer hours on Friday, November 4th will earn double time.
Join us onsite to play an important role in making SBC a huge success!!
SBC Volunteer Orientation:
Join us on Tuesday, October 25, 2022, for our Volunteer Orientation webinar to learn everything you need to know for your time in Nashville. All volunteers are required to participate live or watch the recording and acknowledge having done so. You will receive a calendar invite with a link to join this session in early October.
Expectations of Volunteers:
By signing-up to volunteer, you commit yourself to fulfilling the role and certify you have approval to attend SBC in a volunteer capacity.
Follow the Health & Safety guidelines in place at the time of the event.
You understand you are the face of SAME at the event and will be punctual, review all information in advance, and approach the opportunity with enthusiasm!
You understand that most volunteer tasks at SBC will require long periods of standing.
If you are unable to volunteer, you will inform SAME as soon as you are aware.
All expenses such as travel and lodging are your responsibility.
You will participate in a pre-conference virtual training and orientation so you understand volunteer duties and can get any questions you may have answered.
You will be on-time for all assignments (arrive at place of assignment 15 minutes before start time) and remain on-duty until the published end of all shifts.
If you do not fulfill your volunteer responsibilities but attend the conference, you will be invoiced for your registration. No-shows or tardiness could affect your ability to volunteer at future conferences.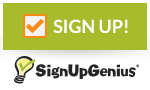 Thank you in advance for considering this opportunity! We hope you'll participate!

Questions? Please contact Registration at registration@same.org.